All cities and dates
Event ended
This event has already ended.
Annotations
Again we present together with adidas TERREX the EOFT program via the GRETA APP more accessible! More info: www.gretaundstarks.de
Une entrée sans pass vaccinal n'est pas possible !
Accès pour vacciné, récupéré!
Masque et coordonnées obligatoires
Il n'y aura pas de restauration lors de l'événement.
Entry without digital COVID Certificate/pass vaccinal is not possible!
Access for vaccinated and recovered only!
Mask and contact details required
There will be no catering during the event.
Our local partner / ticket agency
snowleader.com


www.snowleader.com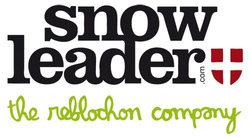 Venue
La Cigale
120 Boulevard de Rochechouart
75018 Paris
France
Directions via Google Maps

+33 1 49 25 89 99
www.lacigale.fr

Admission: 19:00