All cities and dates
Online not available!
Unfortunately, there are no more tickets available online for this event. Please get in touch with our local pre-sale partner.
Our local partner / ticket agency
INTERSPORT Krumholz
Mit seiner über 60-jährigen Tradition im Dienste des Sports ist Intersport Krumholz das führende Sportfachgeschäft im Norden von Rheinland-Pfalz.
Das oberste Ziel ist es, Euch optimal für Euren Sport, sowie Eure Outdoor- und Freizeitaktivitäten auszurüsten. Bei Intersport Krumholz findet Ihr die größte Auswahl an
Ware für Sport- und Outdoor-Aktivitäten im Rhein-Mosel-Gebiet sowie Informationen über die neuesten Trends.
Intersport Krumholz bietet alles, was das Sportlerherz begehrt. Das 1949 gegründete Unternehmen hat neben dem Stammhaus in Neuwied auch noch Filialen in Mayen, Mülheim-Kärlich und Bad Neuenahr-Ahrweiler.
https://www.intersport-krumholz.de
https://www.sporthaus.de
Sporthaus Krumholz Mülheim-Kärlich GmbH
Industriestrasse 7
56218 Mülheim-Kärlich
Germany
Directions via Google Maps

+49 261 92734 0
www.intersport-krumhol...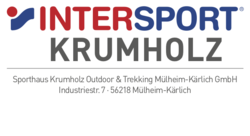 Venue
Rhein Mosel Halle
Julius-Wegeler-Straße 6
56068 Koblenz
Germany
Directions via Google Maps



Doors: 19:30